China broke trade law on metals, says WTO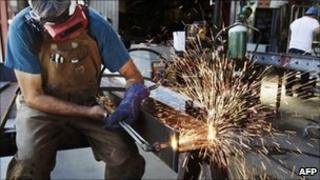 The World Trade Organization (WTO) has ruled that China broke international rules by restricting the exports of certain metals.
The case, which dates back to 2009, was brought after China imposed quotas, saying it had to conserve resources of magnesium and other exports.
The US said this left non-Chinese manufacturers with shortages of the necessary metals.
The US was supported in its case by the EU and Mexico.
It told the WTO that restrictions on nine mineral exports, which also included zinc, coking coal and manganese, discriminated against foreign manufacturers and gave an unfair advantage to domestic producers who use them.
All the metals are key inputs for products throughout the steel, aluminium and chemical sectors.
A WTO statement said: "The panel found that China's export duties were inconsistent with the commitments that China had agreed to in its protocol of accession [when it joined the WTO in 2001]."
The EU said export prices for some raw materials more than doubled compared to prices within China because of limits to supply.
EU Trade Commissioner Karel De Gucht said: "This is a clear verdict for open trade and fair access to raw materials.
"It sends a strong signal to refrain from imposing unfair restrictions to trade and takes us one step closer to a level playing field for raw materials."
China is a rich source of certain raw materials, importantly so-called rare earth minerals.
It provides 97% of these, which are essential for making many electronic goods, such as TVs and PC monitors, but has limited their export saying it needs to conserve its own supply.
Ms De Gucht said expectations now are for China to "bring its export regime in line with international rules. Furthermore, in the light of this result, China should ensure free and fair access to rare earth supplies."