Shares in Chinese banks fall after Temasek sells stake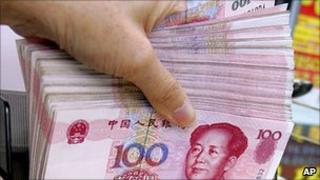 Shares in Bank of China and China Construction Bank fell after Singapore's state-owned investor Temasek Holdings sold its stakes in the institutions.
Temasek raised 28.2bn Hong Kong dollars ($3.6bn; £2.25bn) from the sale late on Tuesday.
The move is aimed at reducing its exposure to the financial sector.
Some analysts have become cautious about the outlook for Chinese banks.
On Tuesday, ratings agency Moody's warned that a ratings downgrade was possible for Chinese banks because of their higher-than-expected exposure to local government debt.
Bank of China shares were down 4.2% and China Construction Bank shares fell 2.6% in early trade on Wednesday.
The move comes ahead of Temasek's annual review.
The sovereign wealth fund has been reeling from billions in losses suffered from its investments in Barclays and Bank of America during the global financial crisis.