Crown Estate reports record profit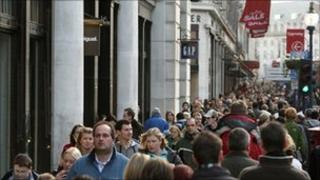 The Crown Estate has announced a record annual profit as the property value of its portfolio rose to £7.3bn.
The estate, whose portfolio includes Regent Street, Windsor Great Park, and much of the UK's coastline, seabed and farmland, said profits rose 9.6% to £230.9m in the year to March.
Its profits go to the Treasury while the monarch receives a fixed payment.
Under government proposals, the Queen's funding is due to become directly linked to the estate's performance.
Currently, the Queen receives payment from the Treasury, via the Civil List, to meet the costs of her official duties and to cover staff costs. Payments are also received from the Department for Transport and the Department for Culture, Media and Sport.
But the Chancellor, George Osborne, has proposed replacing this system with a Sovereign Grant, to be given to the monarch based on 15% of the Crown Estate's profit from two years previously.
Due to start in 2013-14, the grant is expected to be about £34m for that year, based on 2011-12's expected profit.
Roger Bright, chief executive of the Crown Estate, said of the change: "As far as we're concerned it's business as usual. All our profits will still go the Treasury and the Treasury will decide how to use it."
He added that growth had been seen across the estate.
Licensing windfarms had increased the value of the estate's seabed, but it was also "invested in prime quality assets in central London and the west end and they're holding their own very well", he said.