Andy Coulson's evidence in Sheridan trial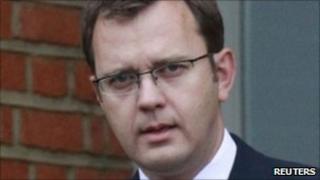 A colleague of mine, Raymond Buchanan, has sent me his notes of the evidence Andy Coulson, the former News of the World editor, gave in the Tommy Sheridan perjury trial last December.
At the time, Mr Coulson was still the director of communications for David Cameron at 10 Downing Street.
Mr Sheridan asked Mr Coulson: "did the News of the World pay corrupt police officers?"
Mr Coulson replied: "Not to my knowledge".
Mr Coulson's reply in that case has become resonant following the disclosure I made in my blog a couple of days ago about e-mails that were passed to the Metropolitan Police on 20 June by News International.
These e-mails show Mr Coulson authorising payments to police officers for help with stories.
Mr Coulson has still not contacted me following the message I left on his voicemail.