Majority of SMEs 'successful in getting bank credit'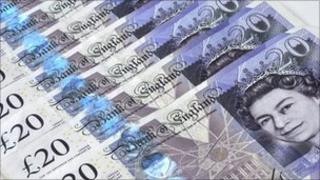 More than half of small and medium-sized enterprises (SMEs) who applied for bank credit in the past 12 months have been successful, an independent report has said.
The study said 72% of SMEs who applied for an overdraft had it approved, while 59% of loan applicants were successful.
However, the study said that only 15% of SMEs had applied for new credit.
The figures come from the latest SME Finance Monitor report by market research firm BDRC Continental.
BDRC Continental interviewed 5,000 business owners.
It set up its SME Finance Monitor after being asked by the cross-bank Business Finance Taskforce to independently report on their lending to small and medium-sized companies.
The Federation of Small Businesses said the key figure was the low percentage of firms actually applying for new credit.
John Walker, FSB chairman, said: "Small firms have been telling us for the past few years that they are fearful of approaching the banks for new finance, or to extend an overdraft, because they know they are likely to be turned down, or be offered a deal on terms that just aren't favourable for them."
By contrast, the British Bankers' Association said the latest figures were encouraging.
"The picture is also complex with many customers clearly still concerned about the economic climate and so are less inclined to borrow," it added.
The UK's banks have agreed to make £76bn of lending available to SMEs this year under the Project Merlin agreement with the government.