LSE reports 14% rise in revenues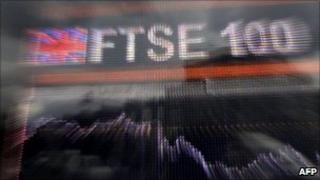 The London Stock Exchange, which recently failed in a bid to merge with its Toronto counterpart TMX, has reported a 14% rise in revenue in its first financial quarter.
The LSE said revenues for the three months to June rose to £190.2m.
This was driven in part by a 58% rise in income from its post-trade services.
Since the TMX merger plans were abandoned last month, the LSE has itself been seen as a takeover target, with shares in the exchange rising 17%.
They rose a further 3.36% on Wednesday trading to 1030 pence, a 12-month high.
US peer Nasdaq and the Singapore Exchange have been rumoured to be interested in the LSE, although no bid has emerged.
The LSE announced the merger with Canada's TMX in February but called it off on 29 June because it was unlikely to win enough support from TMX shareholders.
A Canadian consortium called Maple had opposed the plan, arguing that TMX should not be allowed to fall into foreign hands, and put forward a takeover bid for TMX themselves.