eBay results beat expectations as PayPal expands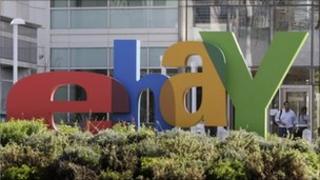 Online auction giant eBay has reported better-than-expected profits thanks to growth at its PayPal division.
Second-quarter net income was $283.4m (£176m), down from $412m for the same period a year ago.
But the fall in earnings was largely due to eBay's takeover of GSI Commerce, a digital marketing and e-commerce firm, earlier this year.
Ebay's main online Marketplace business showed signs of a turnaround and its PayPal division grew well.
PayPal gained members and the value of merchandise sold through its eBay.com website rose.
Taking out one-off cost - including those of acquiring GSI - income was 19% higher than last year's $530m.