Scottish & Southern Energy to raise its prices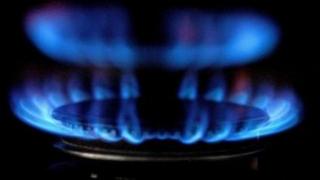 Scottish & Southern Energy (SSE) has become the latest gas and electricity supplier to announce a rise in prices.
Its household electricity bills will increase by an average 11%, and its household gas bills by an average 18%, from 14 September.
The move comes after British Gas said earlier this month that the cost of its electricity and gas will go up from 18 August.
The energy firms are blaming a 30% increase in wholesale energy prices.
Another of the big six energy suppliers, Scottish Power, announced price rises in June, with the cost of its gas going up by 19% from the start of next month, and its electricity rising by 10%.
SSE first warned in May that its prices would likely have to go up because of a big rise in the wholesale prices it had to be pay.
It made that announcement as it reported that its annual pre-tax profits had increased by 29% to £2.1bn.
Fuel poverty
Last week, Consumer Focus said five million UK households now spent more than 10% of their total income on energy bills, which is classified as being in fuel poverty.
The watchdog estimates that the number of homes in this position will rise to nearly six and a half million households if all of the big six energy providers raise their prices.
"This increase heaps more pressure onto already cash-strapped consumers and will tip many thousands more people into fuel poverty," said Mike O'Connor, chief executive of Consumer Focus.
He demanded that the energy market be investigated by the Competition Commission, if the regulator Ofgem cannot establish that the recent price increases are fair.
"Currently consumers cannot tell whether these increases are justified and that stokes the lack of trust in energy firms," Mr O'Connor said.
"Suppliers point to rising wholesale costs. Yet although wholesale prices have risen recently, they remain around a third lower than their 2008 peak," he added.
The price comparison service Uswitch said SSE's average bill, for a dual fuel customer, would rise by £171 to £1,265 - a jump of 16%.
"Despite household energy bills having rocketed by almost £500 or 71% in just over five years, consumers are still being asked to pay more," said Ann Robinson of Uswitch.