Telecom customer service criticised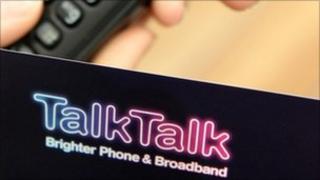 The customer service departments of big landline and broadband firms are leaving a significant minority of their customers unhappy.
The telecoms regulator Ofcom discovered this after researching customers of the largest 10 telecoms firms.
Nearly a quarter of TalkTalk customers were unhappy at the way their broadband and landline problems were dealt with.
However Ofcom said people contacting mobile and pay TV firms were much more satisfied with their experience.
"Ofcom hopes publication of this research will act as an incentive to communications providers to improve their customer service levels," the regulator said.
"To ensure that consumers and Ofcom have an accurate picture of service levels, Ofcom intends to conduct this again in the next 12 months."
The industry has a new procedure for dealing with complaints, which comes into force on 22 July 2011.
Firms will have to resolve initial complaints within eight weeks, or disgruntled customers will be able to take them to either the communications ombudsman or to the Communications and Internet Services Adjudication Scheme (CISAS).
Their decisions will be binding on telecoms firms.
Getting better
Ofcom's research into telecom customer service looked at the big firms which each had at least 4% of the relevant market.
Dissatisfaction was fairly low among customers who called the six mobile main phone networks, usually to discuss changes to deals or services and problems with bills.
Dissatisfaction with their responses ranged from 9% for T-Mobile to 14% with Vodafone.
The big pay TV firms, BSkyB and Virgin Media had similarly low rates of dissatisfaction among customers who contacted them.
Ofcom pointed out that BSkyB "appears to have improved on most aspects of its customer service."
Things were worse though with the big landline and broadband firms.
Dissatisfaction with the handling of landline problems ranged from 17% (BSkyB and BT) to 24% for TalkTalk.
Ofcom said the problem with the way TalkTalk dealt with customers' queries was "mainly due to customers being unable to get through to the right person, the speed of answering the phone and general dissatisfaction with the customer service advisor."
Meanwhile the level of unhappiness with the response of broadband customer service departments ranged from 11% with Orange to 23% of TalkTalk/Tiscali customers.
"Orange now tops the board with 76% satisfaction," said Ofcom.
"Both BT and Sky customers also reported improved satisfaction scores on at least six of the customer service aspects measured," the regulator added.
Michael Phillips, of the website Broadbandchoices.co.uk said: "It's encouraging to see that service providers are making strides to improve customer service satisfaction levels but it's a shame that the research excludes the smaller service providers."
"Smaller, niche providers are streets ahead of some of their larger counterparts," he said.