Willis fined for failing in efforts to prevent bribery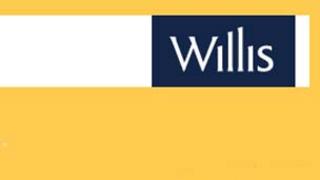 Insurance company Willis Limited has been fined £6.895m for failing in its efforts to prevent bribery and corruption.
The Financial Services Authority (FSA) said Willis had "created an unacceptable risk" that payments it made to overseas third parties "could be used for corrupt purposes".
It is the largest fine imposed by the FSA in relation to controls against financial crime.
Willis said it had improved its rules.
'Full cooperation'
The FSA investigation related to £27m of payments London-based Willis made to help it win overseas contracts between January 2005 and December 2009.
The authority said failings by Willis included insufficient due diligence and monitoring of staff.
Tracey McDermott, acting FSA director of enforcement and financial crime, said: "The action we have taken against Willis Limited shows that we believe that it is vital for firms not only to put in place appropriate anti-bribery and corruption systems and controls, but also to ensure that those systems and controls are adequately implemented and monitored."
Brendan McManus, chief executive of Willis since May 2011, said the company fully cooperated with the FSA enquiry.
"It goes without saying that our compliance framework and its application across the business are now very robust and central to the leadership of the company," he added.
"We can now move forward, stronger as a result."