RBS to sell its aircraft business Aviation Capital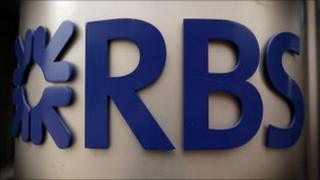 Royal Bank of Scotland (RBS) has cleared the sale of its aircraft business for take-off, with the aim of raising at least £5bn ($8bn).
RBS Aviation Capital is ranked in the world's largest five specialists in leasing and financing aircraft.
Its sale will be one of the largest asset disposals by the Edinburgh-based bank.
RBS is selling off non-core assets and as it continues to recover from near collapse in 2008.
Only the sale of RBS Sempra Commodities and the forthcoming disposal of its insurance division rival Aviation Capital for scale.
RBS recently passed the half-way point in selling off the £258bn of assets deemed non-core when its recovery programme was launched at the start of 2009.
Potential buyers
Reports have suggested that groups interested in buying RBS Aviation Capital include rival Chinese-owned ICBC, an aviation financing subsidiary of the Bank of China, and private equity firm Terra Firma, headed by Guy Hands.
RBS's aviation division was founded 10 years ago, when the bank acquired International Aviation Management Group (IAMG), formerly Lombard Aviation Capital.
It was rebranded with the RBS name in 2003, by which point it had 108 aircraft, and was dominating the market in purchase and leaseback of new, narrow-body aircraft.
Headquartered in Dublin, it still focuses on working with low-cost carriers, and now has 100 airline customers and 36 investor customers in 38 countries.
In the past seven years, RBS says it has sold 170 commercial aircraft valued at more than £4bn, and it has financed 320 aircraft for 46 airlines.
Its portfolio of 200 leased aircraft is currently valued at more than £5bn, with 36 further planes under management.