Weak domestic demand 'biggest threat for UK firms'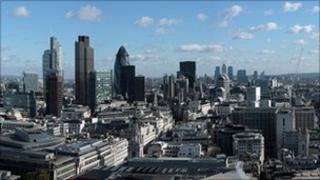 Weak domestic demand is "the biggest threat to UK firms", a survey has claimed.
The Business on Britain study by Lloyds TSB Commercial Business found that low domestic demand was cited by 53% of respondents.
This was followed by a lack of available finance, 23%, and excessive regulation, 19%.
Lloyds TSB said the survey, which questioned 1,800 UK firms, showed that the economy remained "fragile".
It added that with companies continuing to be affected by higher energy bills and materials costs, their profit outlook "remains weak", despite 36% of firms putting up their prices over the past six weeks.
As a result of this, Lloyds TSB said only 19% of firms were planning to increase their levels of investment, while 21% were planning cuts.
'Firms worried'
Yet while domestic demand remains weak, the survey found that export orders remain strong, with 46% of firms expecting to see a rise in overseas sales in the coming six months, and only eight per cent predicting a fall.
John Maltby, managing director of Lloyds TSB Commercial, said: "With domestic demand in the doldrums, and confidence still muted, it is understandable that firms are worried about investing for the future.
"The fact is that if businesses do not invest, it could damage an already fragile recovery, and result in even slower growth."
On a regional basis, the survey found that firms in London were the most confident, followed by those in Wales, and Yorkshire.
Firms in the north-east of England were the most under confident.
Business confidence across the UK as a whole was up slightly from six months ago, but still low.
Companies in the hospitality and leisure industries, business services and manufacturing were the most optimistic. Those in healthcare were the least.