Costly scam that caught out eBay seller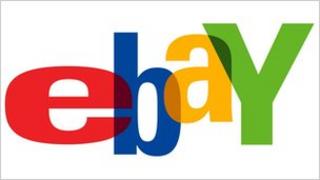 PayPal has warned that anyone selling goods on eBay should not let the buyer come to the house to collect them.
The online payment group told BBC Radio 4's You And Yours that sellers would be left without the protection of a postage receipt if anything should go wrong.
Michael Harbron had not used eBay for years, but when he wanted to sell his computer, he decided to give it another go.
He put his iMac on the online auction site and was happy to achieve his goal of £700.
The necessary PayPal details were supplied and all seemed "legit", in Michael's words.
To make things even more convenient, the successful bidder wanted to pick up the computer in person.
As they had spoken a few times on the phone, Michael was not suspicious when the bidder called later on to say a friend would pick it up instead.
"Whilst his friend was in transit, the money went into my PayPal account. Everything seemed normal," he said.
"Then his friend turned up. Something seemed a bit shady in hindsight, but he left with the computer. Then, about an hour later, I got an email from PayPal to say that the money had been reversed."
Michael had lost the computer plus the £700.
"It was crazy. Someone came to my house and stole an item out of hand."
No protection
Unfortunately for Michael, PayPal would not compensate him, partly because there was no evidence of a sale.
If Michael had posted the items, there would have been a crucial postal receipt.
PayPal's commercial director, Rich Ambrose, told You And Yours that it was actually PayPal that had reversed the payment because it was under the impression that the buyer had been defrauded, not Michael.
The buyer had contacted PayPal to say he had not authorised the payment.
Mr Ambrose said: "Posting by track delivery means that a seller is eligible for protection and cover if anything goes wrong. And if buyers insist on collecting items in person, sellers should beware of quick pick-ups within an hour or two.
"That's often a sign that a fraudster is trying to beat our systems and get hold of items before we flag up that something is wrong."
You And Yours is broadcast Monday-Friday at 12:00 BST on BBC Radio 4. Or catch up later on the BBC iPlayer .