Amazon profits slip as sales jump 51%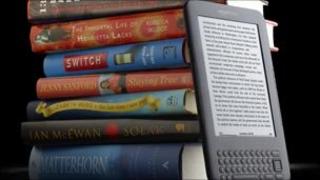 Online retail giant Amazon has reported a fall in profits despite a big jump in revenues as it continues to invest heavily in new business opportunities.
Net income for the three months to the end of June was $191m (£116m), down 8% from the $207m the company made a year earlier.
However, net sales rose by 51% to $9.9bn, of which $477m was down to favourable currency movements.
Amazon highlighted strong sales of its Kindle e-book reader.
Total net sales were ahead of analysts' expectations and the company's share price rose in after-hours trading.
The company also forecast net sales of between $10.3bn and $11.1bn for the current quarter, a rise of between 36% and 47% on a year earlier.
"Low prices, expanding selection, fast delivery and innovation are driving the fastest growth we've seen in over a decade," said Jeff Bezos, Amazon's chief executive.
'Extremely strong'
The reason this growth was not reflected in rising profits was a sharp rise in operating expenses, which jumped more than 50% to $9.7bn.
"If you look at top-line growth it was extremely strong," said Dan Geiman at McAdams Wright Ragen.
"At this point it's a question of how long the company is going to continue to invest at their current levels. Presuming these investments don't go on forever, earnings should grow going forward."