ITV restarts dividends despite falling advertising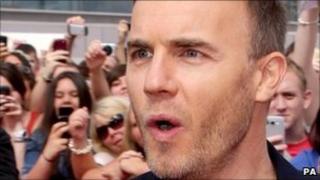 ITV has announced that it is to pay a dividend this year, despite falling advertising.
The broadcaster said its National Advertising Revenue (NAR) had fallen 6% in the three months to 30 June, having risen 12% in the previous quarter.
The dividend has been set at 0.4 pence per share. It is the first dividend from ITV since the first half of 2008.
It reported pre-tax profits of £181m for the first half of the year, up from £97m in the same period of 2010.
Last Updated at 21 Feb 2018, 15:01 GMT
*Chart shows local time
price
change
%
172.75 p

+

+1.40

+

+0.82
The outlook for the next quarter's advertising was weak, with NAR expected to fall 2% in July, 4% in August and be flat in September.
But ITV predicted that its advertising take would still be ahead of the market.
"There are signs of progress, particularly against tough comparatives in the absence of a World Cup advertising boost this year," said Richard Hunter at Hargreaves Lansdown stockbrokers.
"Over the last six months the shares have given up 13%, as compared to a drop of 1% for the wider FTSE 100, even though prior strength in prospects had propelled the company back into the premier index."
ITV also announced that it has cut its net debt to £52m from £188m at the start of the year.
The company is one year into a five year plan, which is partly aimed at diversifying ITV's sources of funding.
"They are so dependent on advertising at ITV," said Matthew Horsman, director of the consultancy Mediateque.
"They have a few channels behind the pay-wall - some HD channels on Sky - but really they haven't done much in regard to getting new sources of revenue into the company."
ITV boss Adam Crozier said: "There are clear signs of momentum building in the delivery of our five-year transformation plan but we know there is still much to be done to rebalance the business as we adapt to the digital future."