European Commission to investigate Royal Mail overhaul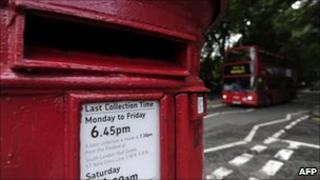 The European Commission has begun an investigation into whether the UK government's plan to overhaul the Royal Mail contravenes EU rules on state aid.
The government plans to take on Royal Mail's £8bn pension deficit and restructure its £1.7bn debts.
The Commission said it doubted that the plan did enough to deal with how much it would distort competition.
The UK government said that its plan was in line with EU guidelines for rescuing firms in difficulty.
It wants to privatise some or all of the Royal Mail, but needs to sort out its finances first if a buyer is to be found.
"The Commission acknowledges the importance of the reform of the postal market in the UK," said Competition Commissioner Joaquin Almunia.
"However, we must ensure that the state measures do not provide undue advantages to Royal Mail as this would distort the conditions of competition among postal operators in the internal market."
Postal Affairs Minister Edward Davey said the investigation had been expected and was the next step in the government's attempts to reform the Royal Mail.
"It is only right that the Commission has opened the State Aid process to properly investigate the case," he said.
"However, we are keen to resolve the case as soon as possible, and are seeking a resolution by March 2012."