Policing of scams retains divided approach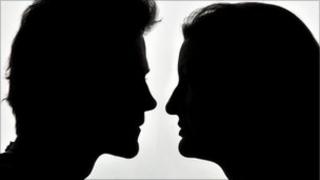 Trading standards departments are continuing to sign up to two separate and incompatible intelligence databases.
Questions have been raised about whether investigations into scams across local authority borders are made less efficient by twin-track systems.
Attempts are being made to allow the computer systems to operate together.
The National Audit Office recently described the way consumer law is enforced as "fragmented".
Losses
Consumers in the UK lose an estimated £4.8bn a year through a string of scams and counterfeit goods, with an unknown amount of money lost through doorstep selling.
Rogue traders, notably those offering home improvements, tend to operate in one area before moving elsewhere - in part to avoid the authorities.
This prompted the Office of Fair Trading (OFT) to set up a National Intelligence Database to connect regional and local trading standards services, although its introduction was delayed due to connectivity problems.
So far, 108 out of 197 local authority trading standards services have signed up to the network - allowing officers to input intelligence details into their regional centres.
Yet the database is used much more often in some areas than in others. In 2010, there were 2,192 intelligence logs made on the database in Wales, compared with 25 in Scotland.
'Limitations'
In the East of England, there were no entries at all because managers decided to set up a rival database owing to the "limitations" of the OFT's model.
Now, about 70 local authorities are using the intelligence database - run by the East of England Trading Standards Association, a not-for-profit company.
David Collinson, who chairs the association, said its system included data on a wider range of subjects policed by local authorities, rather than just fair trading issues.
"It allows officers to find links between people carrying out flytipping, for example, and rogue builders," he said.
This could be done by linking partial information, such as telephone numbers, incorrectly spelt names, and vehicle number plates.
The OFT said its own database had been "developed through years of experience".
"The specific functionality of the database was tailored by trading standards to meet their needs," an OFT spokesman said.
'Under-equipped'
Trading standards officers tend to share intelligence clues specific to another area, such as documents found during a raid, by calling their counterparts direct - especially if they use different databases.
But the dual computer programs indicated "a lack of coordination across the system", according to a recent report into consumer protection by the National Audit Office.
It concluded that the system to shield consumers from scams was "fragmented and significantly under-equipped".
But the OFT said there were attempts being made to allow the two databases to work in tandem, rather than separately.
"The OFT has shared the functionality and design of its system with the East of England Trading Standards Association Limited to ensure that the two systems can be further developed to operate together," a spokesman said.