Nigeria to inject $4.5bn into three nationalised banks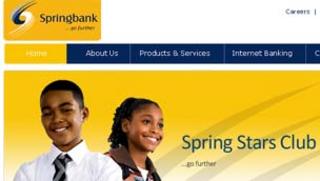 Nigerian authorities are planning to inject 679bn naira ($4.5bn; £2.8bn) into three banks that were nationalised last week.
Nigeria's central bank took control of Afribank, Bank PHB and Spring Bank after it ruled they were unable to raise the fresh capital they required.
Ownership of the three banks has now passed to the state-run Asset Management Corporation of Nigeria.
It is seeking to raise the funds through bond issues.
Asset Management Corporation of Nigeria (AMCON) has also appointed new directors to run the three troubled banks.
"The newly appointed boards are entrusted with the mandate to manage these banks along best commercial practice, to compete effectively in the Nigerian banking sector and provide quality service to customers," AMCON said.
"Depositors are again assured that their deposits are safe and employees are also assured of seamless continuity of business operations and job functions."
AMCON was set up last year by the Central Bank of Nigeria to hold all the bad debts in the country's banking sector.
Trading in the shares of Afribank, Spring Bank and Bank PHB has also been suspended.
The Nigerian central bank injected $4bn into nine lenders - including Afribank, Spring Bank and Bank PHB - in 2009.