UK pension schemes' deficit grows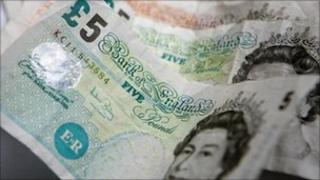 The collective state of the UK's pension schemes deteriorated in July, according to figures from the Pension Protection Fund (PPF).
The deficit of the UK's 6,560 final-salary schemes in the private sector expanded from £8.3bn at the end of June to £67.3bn at the end of July.
There were 4,684 schemes in deficit and 1,849 schemes in surplus at the end of July, the PPF said.
The deficit was greater than the £10.5bn recorded a year earlier.
However, the comparison is affected by minor changes in the way the PPF calculates the figures and the assumptions used.
The PPF explained that the expanding deficit came as a result of a rise in the value of UK government bonds, which meant their yield - or return - reduced. As a result this inflated the cost of paying for pensions in the future.