HSBC sells US credit card division to Capital One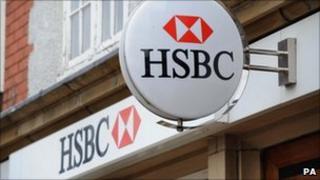 HSBC has agreed the sale of its US credit card division to Capital One Financial as Europe's largest bank continues its restructuring.
The sale of the unit, which has assets of about $30.4bn (£18.6bn), is part of a $3.5bn global cost-cutting plan under new chief executive Stuart Gulliver.
HSBC said it would make a post-tax gain of about $2.4bn on sale.
Some of HSBC's US operations struggled after the subprime mortgage crisis and the bank was forced into writedowns.
Last week, HSBC said it would shed nearly half of its underperforming US branch network, selling 195 outlets to First Niagara Financial Group for $1bn and closing 13 more.
Earlier this month, it said it would cut 30,000 jobs worldwide by 2013.
The sale announced on Wednesday includes the US division's MasterCard, Visa, private label, and other credit card operations.
Under the deal HSBC will receive cash and Capital One shares.
The US credit card business unit was part of a company called Household, which HSBC bought in 2003.
The sale does not include the credit card arm of HSBC Bank USA, which has assets of about $1.1bn
The acquisition by Capital One is its second big purchase this year. In June, Capital One paid $9bn in cash and shares for ING Direct USA, part of the Dutch bank's online division.