Cross-border ticketing in reach, says SilverRail CTO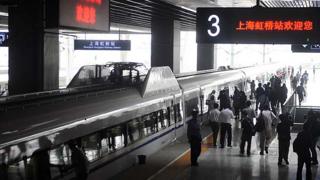 Each week we ask high-profile technology decision-makers three questions.
This week it is Will Phillipson, co-founder and chief technology officer (CTO) of SilverRail.
SilverRail Technologies is the company behind a global passenger rail ticket distribution platform. The SilverCore platform aggregates global rail content into a single, unified system through direct supplier connections. The start-up has just celebrated its second birthday.
What's your biggest technology problem right now?
The first part of our biggest challenge as a technology company if you don't mind me going a little bit sideways is not actually technology but bureaucracy.
We are connecting to railway lines around the world, starting with a particular focus on Europe.
Unfortunately rail - which besides the horse and buggy, or the foot - is one of the oldest forms of transportation around, has really grown up under the auspices of national governments.
So railways outside the UK, within Europe and most of the rest of the world, are either divisions of national governments, private public partnerships or subsidised by national governments.
They tend to be very focused on the public mission of transporting people, and not really caring about the process of interacting with other companies to distribute their product.
Which is part of the reason why there aren't rail tickets available on all these distribution outlets.
So we spend an inordinate amount of time, it's one of our biggest problems, getting into the right people in these organisations. Convincing them we are there to help them, how we can help them and educating them on the modern world of distribution and how customers actually work.
On the technology side, as a result of that first problem, we have a different challenge in that the underlying IT systems bear no resemblance whatsoever from one country to the next.
Leveraging our learning and previous work from one connection to the next is actually very limited.
From a technology perspective, trying to get access to these systems and figure out how they work and make them look the same in our system, and therefore to the online travel agencies and offline travel management companies is a massive technical challenge.
What's the next big tech thing in your industry?
Our hope is that the next big thing is that you'll have rail tickets everywhere, so that when people think about travel it's not oh, I need to go to Virgin Trains to book my ticket and then I can go buy my hotel on Expedia.
But there are significant challenges that many regulatory organisations are working to solve, and we are trying to be very much part of that solution. And that is to make rail as simple and easy to use for consumers as airline tickets are today.
You don't worry when you buy an airline ticket whether you can actually get on the plane.
If you have multiple plane trips, you get your ticket, it's typically an electronic ticket and you go from one airport to the next getting your flights.
For anyone that's tried to travel across Europe, you know that you have different tickets for each train, some of them are PDF, some are electronic, some are ticket on departure or paper tickets.
I really think once the EU has helped work out access to timetables and schedules, and all of those first line issues, the next really big thing for train travel is ticketing.
Figuring out how to make it easy for a customer to start their journey with one ticket, and be able to complete their journey with that one ticket regardless if it's one or four trains that they're taking.
What's the biggest technology mistake you've ever made - either at work or in your own life?
As a technologist building solutions, I think one of the biggest mistakes I've made is believing in the fairy tale of the temporary solution.
Temporary solutions just don't exist.
You find you make all the justifications in the world, and all the promises that you'll come back and revisit this, and then four or six or who knows, 20 years later you're still hamstrung by that temporary solution that was supposed to be there for a couple of months.
That's a large part of realising the realities of the environment you're in.
I don't think I've ever met a technology organisation that complains that they have too many resources, not enough work, more than enough budget. Everybody is always under-funded or over-budget and constrained, so you have to make hard choices.
If you aren't realistic about a temporary solution you can be opening yourself up for a world of hurt. From an organisational point of view I think that's the biggest mistake and one that we try and avoid.
As a technology executive and working with a technology team, I'm also surprised by the number of times I do it and the number of times other organisations do it - I'm surprised by how many times engineers are put into the room and told to build the solution without being involved in the business.
I think it's a mistake that I've definitely made, I've been in businesses that have made this mistake of not involving engineering more in what the business is and what it's trying to achieve.
Allowing the engineers to participate in finding the solution means ensuring that the problem is correctly stated and that the solution will meet the problem.