OFT closes sportswear price fixing enquiry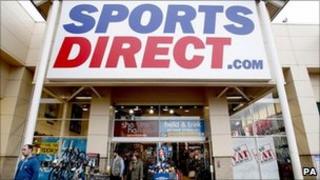 The Office of Fair Trading (OFT) has said it has provisionally closed an enquiry into possible price fixing by sportswear retailers.
The OFT said it will not decide until later this year whether any laws were broken. A separate investigation by the Serious Fraud Office is continuing.
The inquiries were launched after one retailer, JJB Sports, blew the whistle on the alleged cartel in January 2009.
Keith Hallawell, chairman of rival Sports Direct, welcomed the OFT's move.
"[The OFT's decision] is in line with Sports Direct's long held views on the investigation," he said. "It is also consistent with previous decisions taken by other regulatory bodies."
JJB had been granted full immunity in the OFT from possible financial penalties of up to 10% of turnover, in return for the firm's full co-operation.
JJB's share price rose 14% in morning trading on the London Stock Exchange following the OFT's announcement. Sports Direct rose only 3.8%.