Mobile tech change leaves TOA's CTO spoilt for choice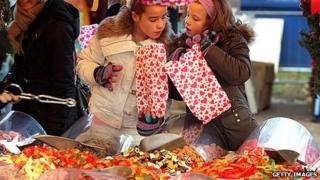 Each week we ask high-profile technology decision-makers three questions.
This week it is Irad Carmi, chief technology officer (CTO) of TOA Technologies.
TOA Technologies provides on-demand mobile workforce management applications for large and medium-sized enterprises. The company has approximately 250 employees worldwide, and is headquartered in the United States with offices in Europe and Latin America.
What's your biggest technology problem right now?
My problem is that of a child in a candy store - what to pick first.
I mean mobile developments. The rapid advancement of mobile technology is electrifying.
There's so much happening, new technology, new features, new devices, therefore so many new opportunities.
For us as a technology company that provides mobile solutions it's pretty amazing. It's a question of what do we do first.
So far we have done some very interesting things. For example we allow mobile employees to do everything in a mobile browser, even if they're not connected to the network. And even if the battery dies, they can restart the device, set the browser and continue to work.
These are things that could not even be dreamt of a couple of years ago - and we see it as just the beginning.
What's the next big tech thing in your industry?
It's definitely context awareness. What I mean by that is basically using computers as the intelligent machines we all hoped they would be.
If you think about it today computers are extremely powerful, and offer us a lot of choices. But they always wait for us to make that choice.
Basically we need to tell the computer what our problem is and they will help us solve it.
Context awareness is the ability to intelligently decide what the user needs, based on their location and the context of what they are doing.
This allows us technologists to create applications that are smart, that can basically anticipate what is expected of them and be significantly more helpful and more user-friendly.
The best example is social networking.
It provides people with the ability to communicate freely at any time to any size of crowd.
If you think about the workplace, especially the mobile workplace which is what our company serves - if you are aware of the context of what you're doing, and where you are, it can make this communication over social networking much more effective as a work tool.
It's not just telling them about the weather or the last movie I saw, but actually asking for help with a specification you need to solve, or posing a problem that many people need to know about.
So that's the direction we see technology heading. Taking existing features and making them context aware.
What's the biggest technology mistake you've ever made - either at work or in your own life?
I love this question! I have a great example from my personal life.
I am a classical musician by training, and I listen to music a lot.
In the late 90s my wife and I saw an ad for a music store that was getting rid of its vinyl LP collection.
Because then digital technology was taking over, and the world had already moved to the CD. But the quality of LPs is significantly superior to CDs, even to this day.
We thought great! We went to the store and bought 10 big opera albums, new and plastic-wrapped.
Those big shiny orginally-wrapped opera albums are still on my shelf, I've never opened them.
Because the truth is that when technology changes in the world, there's no way back.
Hopefully one day I will figure out the machinery and the time to listen to those wonderful operas.
But the lesson learned that applies to my profession as a CTO is that my job is to figure out not just what's good now, but also which way the world is heading in terms of technology, and making sure that what we do as a company is always relevant.