Ashbourne gym ruling enforced by High Court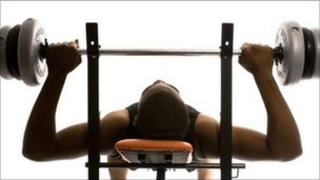 A company that collects gym membership fees has been told by the High Court to tell its clients that some of its business practices are unlawful.
In May, the High Court ruled that long membership contracts used by Ashbourne Management were unfair.
The court has now told it to make sure its 700 gym clients know that its lengthy contracts were unlawful.
Ashbourne deals with membership applications and collects fees from 300,000 members of 700 small gyms.
No one was available from Ashbourne for comment.
Action against Ashbourne, and the methods it used to collect fees from people who wished to cancel their gym memberships, was taken by the Office of Fair Trading (OFT).
The subsequent enforcement order, requiring Ashbourne to inform the gyms about the earlier decision, was welcomed by Cavendish Elithorn of the OFT.
"We... urge gyms that use similar contracts that they should review their customer contracts for fairness," he said.
"This judgment and order make clear that businesses cannot hide behind contract terms to engage in intrinsically unfair commercial practices.
"Gym companies should also be aware that trying to enforce illegal contract terms is a breach of the law and in certain circumstances they may have a duty to notify customers where their contract terms have been found to be illegal," Mr Elithorn said.
The OFT took action against Ashbourne earlier this year because of complaints that it had tried to stop people cancelling their membership contracts which in some cases lasted as long as three years.
Among the methods it used to enforce the contracts were threats to report the individuals to credit reference agencies if they did not continue paying, thus damaging their credit histories.
The High Court ruled that the minimum membership durations in some contracts, of between one and three years, were a "trap".
It also ruled that it was unfair not to let customers cancel their contracts by notifying the gym.
And it said it was also unfair for Ashbourne to demand payment, even if the member had a genuine dispute about the gym's quality.
The ruling in May stopped Ashbourne from using its then standard contracts and from using the unfair terms in the future.
The court said contracts lasting just 12 months would be reasonable.