Ofgem steps up energy pricing investigation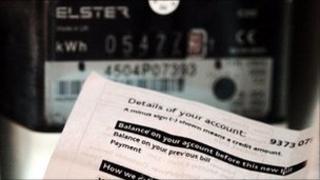 The regulator Ofgem has brought in the forensic accountants BDO to see if energy firms understated their retail profits to justify higher prices.
BDO will look at trading profits, wholesale prices and how the firms hedge against price fluctuations.
The move marks a stepping up of its investigation into the big six energy suppliers.
The six major UK suppliers are British Gas, E.On, EDF, Scottish Power, Npower and Scottish & Southern.
Ofgem began investigating the companies last year, and in March it said it had evidence they had pushed up prices in response to rising costs more quickly than they reduced them when costs fell.
The regulator said it had appointed BDO to gain an independent accountant's view to improve transparency over pricing decisions made by the power companies and give consumers more clarity over how retail prices relate to wholesale energy costs.
An Ofgem statement said: "Ofgem has appointed accountancy firm BDO to provide recommendations on how best to improve accounting disclosures by energy suppliers.
"This follows Ofgem's review of the retail market earlier this year, which identified the need to improve accounting transparency to give consumers more clarity about how retail prices relate to suppliers other costs."
Too much
In another attempt to bring shed light on firms' pricing practices, Ofgem last week asked energy firms to explain how they calculate bills that straddle a price increase.
The regulator is worried that firms may sometimes have applied their increased charges to too much of a customer's gas or electricity usage.
Five energy suppliers are increasing prices this year by up to 18%: British Gas, which supplies nine million households, Scottish Power, Scottish & Southern Energy, Npower and E.On.
Only EDF of the big-six has so far held off from announcing higher charges.
BDO's investigation is expected to last four months, with a report expected before the end of the year.
Ofgem will consider any recommendations made by BDO before it publishes it own findings.