Micro Focus ends takeover talks with suitors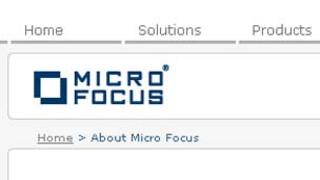 UK software company Micro Focus has ended takeover talks with a number of suitors.
US private equity group Advent International, one of the companies that had held bid discussions with the UK firm, blamed the decision on "current market volatility".
Rival private equity firm Bain Capital had also been talking to Micro Focus.
Micro Focus, whose customers include Tesco, said it now planned to restart its share buy-back programme.
"Based on feedback now received from these parties, the board has terminated discussions and, as a result, Micro Focus is no longer in an offer period," said the Newbury-based company.
Micro Focus first announced in May that it was holding takeover talks.
Shares in the company closed Friday trading up 2.4% at 263 pence, which valued Micro Focus at £520m.
Its stock rose on Friday after fellow UK software group Cambridge-based Autonomy accepted a £7.1bn ($11.7bn) takeover offer from US giant Hewlett Packard.
This fuelled speculation that Micro Focus could be the next UK software firm to accept a bid.
Its shares ended the day down 3.42% or 9 pence to 254p in afternoon trading.