Loan fee scam complaints rising, says OFT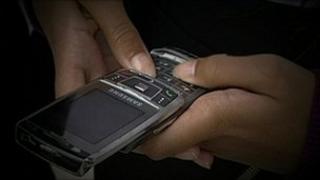 Complaints about businesses that demand upfront fees for loans they never arrange have risen again, according to the Office of Fair Trading (OFT).
There were 3,167 complaints made to advice service Consumer Direct in the 12 months to the end of June, compared with 2,059 the previous year.
The OFT warned consumers not to pay a fee before receiving a loan.
The regulator said in June that it was planning to strengthen regulations to safeguard borrowers.
It estimated in June that 270,000 people had paid upfront fees to credit brokers in the previous year
Make checks
Many complaints involved credit applications when potential borrowers were told to send an upfront fee through a money transfer service.
"We have seen an increase in complaints about companies who are not interested in the applicant's credit history, that ask for payment of fees upfront and then disappear with the money," said David Fisher, of the OFT.
"We advise people to check out the company carefully before agreeing to anything, including asking for a landline number, a physical address and doing a search about the company online, as well as checking that they have a valid credit licence."
Earlier this year, the OFT said it would close down rogue credit brokers, as well as propose changes to regulations that would give more opportunity to have fees refunded if loans were not made.
It also said it would ask the government to consider changing the law to ban outright the practice of credit brokers demanding upfront fees in exchange for arranging loans.
The OFT runs a register which shows whether a company has a valid licence to offer credit.