Saab says workers' pay may be delayed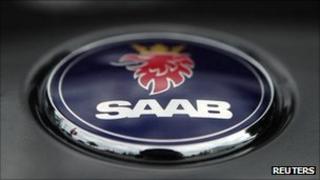 Cash-strapped Swedish carmaker Saab has said it may not have the funds to pay its employees' wages on time in August.
If so, this will be the third consecutive month that at least some of Saab's 3,700 employees will have seen their salaries delayed.
Saab was bought last year by Swedish Automobile, formerly known as Spyker.
The new owner has been trying to find new sources of funding since April, when production was halted as unpaid suppliers stopped deliveries.
Analysts say Saab needs a long-term investor to solve its liquidity problems.
Last week, Swedish authorities started seizing assets from the carmaker in an attempt to recover money owed to suppliers - a move that some see as a potential first step towards bankruptcy.
"There is a risk of delayed payment of August wages to Saab Automobile employees as some of the funds that were committed by investors may not be paid in time," Saab and Swedish Automobile said in a statement.
It added that Saab was taking "all necessary actions" to collect these funds in time but there could be "no assurance that the necessary funding will be obtained or the funds collected".