Viewpoint: QE3 may not be good news for Asian economies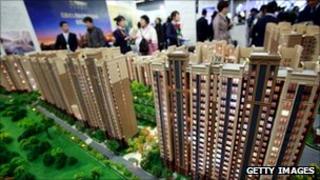 Market expectations are running high that Federal Reserve Chairman Ben Bernanke will use his annual speech at a meeting of central bankers in Jackson Hole, Wyoming, to announce another economic stimulus programme.
This optimism is one of the key factors why US stocks have gained for three days in a row this week.
Last year at the corresponding meeting, Mr Bernanke unveiled the catchily named QE2 package, which pumped $600bn into the US economy.
QE2, in which the QE stands for quantitative easing, had mixed results and showed up one plain, stark truth about the whole process.
Simply put, if everyone believes it will work, then it works. However, if no one believes it will work, then it fails.
That is why so much attention has suddenly turned to Mr Bernanke and his speech.
Markets are faltering, forecasts are being cut, and investors would love to have a good old-fashioned shot of fiscal stimulus to pull them out of the doldrums. But there is none available to US, so the next best thing is another round of quantitative easing from the Fed Reserve.
But before debating whether they should get what they want, it is worth looking at exactly what quantitative easing is, and how effective the last round of it was.
QE what?
Quantitative easing is an unconventional tool used by some central banks to stimulate the economy when conventional monetary policy measures such as lowering interest rates have been exhausted.
QE works through two channels. This first channel is through portfolio rebalancing. It is like an asset swap and is implemented by the central bank's purchase of financial assets such as government debt papers from banks with newly created money, thereby increasing the excess reserves in the banking system.
QE does not directly increase lending activities but rather increases the reserves held by banks to encourage them to expand their loans programmes, therefore making more money available to consumers in the hope to spur growth.
The second and more important channel, in our view, is through psychological expectations. As I said, if everyone believes it will work, it works - and vice-versa.
Ideally, it should halt the downward spiral of sentiment, free up frozen credit and get the economy moving again.
Used badly, it can fuel both consumer price and asset inflation, eroding US dollar value while doing very little to improve the economic conditions.
What did QE2 achieve?
The US fed doubled its balance sheet aggressively under the two QE programmes by nearly 200% to about $2.8tn to become the biggest holder of US government debt.
With the Fed becoming the largest holder of US Treasuries (UST) in the short space of the two QE programmes, market investors who were originally looking at the UST market were "forced" to look elsewhere for better yields.
Sitting on cash on a prolonged basis is not an option and with sustained low US interest rate environment, investors were driven into risky assets.
With robust growth, high interest rates and a growing consumer market, Asia became a key destination for these investors.
While growing real investment may have been welcome news for the economies, hot money is not, as it brings with it various issues that inevitably end up being a threat to the region's growth.
Commodity prices surged during this QE2 period, driving up inflation levels in major Asian economies.
Food prices hit an all-time high. The UN Food price index rose from 182.81 in August 2010 to the recent peak of 237.68 in February 2011, a 30% increase. Even as food prices have since eased, it still remained at an elevated reading of 233.84 in June.
Not only did that increase the cost of living in the region, it also made the central banks and governments in the region change their strategies from focusing on growth to containing inflation.
On the other hand, things didn't move much in the US during the QE2 implementation period.
The US housing markets remained in doldrums. The low long-term interest rates helped keep US mortgage rates very affordable but did not encourage significantly more homebuying.
Corporate borrowing costs fell but business spending remained lacklustre.
What does QE3 mean?
Fears that the US economic recovery may be faltering are the very reasons why everyone is expecting the Fed to announce QE3.
While an announcement on the same, may give a short term boost to the stock markets, in the long run a sustainable solution to the growth recovery issue is yet to be found.
The Fed has already indicated that it will keep the interest unchanged for at least the next two years. So that essentially means that as returns remain low in the developed economies, we could see fresh flows of investment continue into the Asian economies.
Asia's main worry will return towards inflationary concerns as this is likely to drive commodity and asset inflation further in the region.
QE3 could also exacerbate commodity price surges. Gold price is the first thing that comes to mind.
And even though Asia may have robust economic fundamentals and rising middle income growth, latest growth numbers showed that the pace of expansion is slowing.
And if the inflationary pressures were to increase significantly, Asian central banks might be forced to tighten their monetary policies even more.
That could hurt Asian consumption demand, resulting in weaker GDP growth.
So the absence of a QE3 in Bernanke's speech on Friday may be a good thing for inflation and policy makers in Asia.