Glencore profits rise on 'robust' commodities demand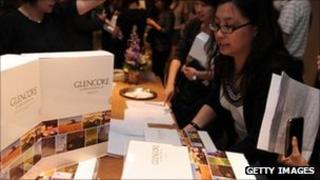 Profits at giant commodities trader Glencore have risen 58% thanks to rising global market prices.
The firm, which listed on the London Stock Exchange this year, made $2.7bn (£1.6bn) in the first half of 2011.
Earnings at its industrial division - which invests in metals, energy and agricultural production - rose 54% thanks to "robust" demand for the natural resources it trades.
Meanwhile, its marketing division saw profits from energy trading double.
"During the first half of 2011, underlying demand conditions for commodities remained generally robust, despite a number of major disruptive events," said chief executive Ivan Glasenberg.
He noted in particular volatility caused by the Japanese earthquake, Middle Eastern turmoil and the sovereign debt crisis.
"The short term volatility caused by renewed bearishness on sovereign debt in developed markets is of course a concern to us," he added.
"We are focused on seeking to minimise its adverse impact on our business while remaining alert to the potential opportunities that such an environment uncovers in our end markets."
The firm also announced its first dividend since listing, of 5 cents per share.
Glencore is the world's largest commodities trader, employing about 57,500 people across more than 40 countries. It made a profit of $3.8bn on revenues of $145bn last year.
It trades metals and minerals, as well as energy and agricultural products, and has benefited from the recent growth in demand for commodities, especially from China.