JP Morgan pays $88.5m to settle sanction violations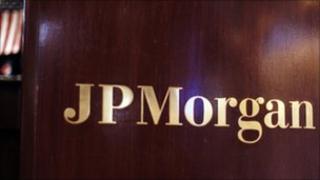 JP Morgan Chase has agreed with the US Treasury Department to pay $88.3m (£54.2m) to avoid liability for "apparent violations" of sanctions against Cuba, Sudan, Liberia and Iran.
The Treasury said such violations, which took place between March 2005 and March 2011, were "egregious".
These included processing 1,711 transfers totalling $178.5m to Cubans in contravention of US regulations.
JP Morgan said there had been no intention to violate regulations.
"The firm screens hundreds of millions of transaction and customer records per day, and annual error rates are a tiny fraction of 1%," said Jennifer Zuccarelli, a spokeswoman for the bank.
"We are pleased to have resolved these matters and to move forward with enhancements to our [foreign assets] compliance programme."
JP Morgan reported net profits of $5.4bn for the three months to 30 June, up from $4.8bn a year earlier.