Bank of America sells shares in China Construction Bank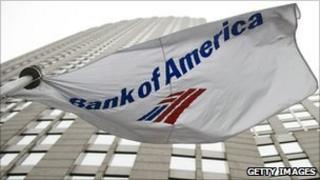 Bank of America is selling about half of its 10% stake in China Construction Bank for $8.3bn (£5.1bn) in cash.
The largest US bank said the sale would help it strengthen its capital base to comply with new global regulations, known as Basel III.
It has agreed to sell 13.1bn shares in the Chinese bank to a group of investors it did not name.
The sale is expected to complete in the third quarter and should generate an after-tax gain of $3.3bn.
It is expected to increase its core capital by $3.5bn.
The sale marks the bank's latest move to increase its capital base, and chief financial officer Bruce Thompson said it had added about $5.8bn to its core capital in the month of August "through non-core asset sales and other actions".
News of the sale lifted Bank of America's shares 7.6% in New York.
In recent weeks its share price has tumbled on concerns that it might have to raise outside capital through a share offering not only to meet Basel III rules, but to cope with billions in problem mortgage loans on its books.
Last week US billionaire Warren Buffet said his company Berkshire Hathaway would invest $5bn in Bank of America and strongly endorsed the bank's management team.