Vivendi profits boosted by games and Brazilian business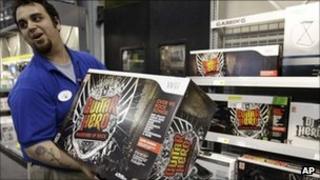 Vivendi, Europe's biggest telecom and entertainment group, has reported results boosted by its games business and its Brazilian unit.
The company's net profit came in at 3.31bn euros ($4.78bn; £2.93bn) for the first six months of the year, which was 58.8% up on the same period last year.
Earnings at Vivendi's games business Activision Blizzard grew 34.4%, while its Brazilian business GVT grew 90.8%.
Earnings from Universal Music and the French telecoms business SFR declined.
"We now have full control of all our assets and have simplified our organisation," said the company's chief executive, Jean-Bernard Levy, referring partly to the acquisition of the 44% of SFR it did not previously own from Vodafone.
"As a world leader, our strategy also involves strengthening our position in high-growth countries such as Brazil."