Late teens face budgeting issue, says CCCS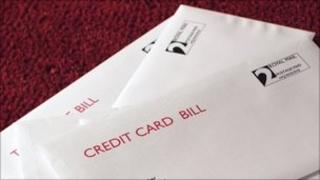 Hundreds of school leavers are facing debt difficulties owing to personal budgeting problems, a charity has said.
Some 753 people aged 18 and 19 sought advice from the Consumer Credit Counselling Service last year, slightly below the 2009 level, but up on 2008.
A lack of budgeting was a bigger issue for this age group than others, the charity said.
Meanwhile, back-to-school costs have been stretching the finances of some families, according to another charity.
Family Action said that the cost of uniforms could account for two-fifths of a family's income in August.
It called for new academies and free schools to avoid compulsory branded, and expensive, uniforms.
"It cannot be right that going back to school breaks the bank for some families," said Helen Dent, chief executive of Family Action.
Inbetweeners
The Consumer Credit Counselling Service (CCCS) has raised concerns about the "inbetweeners" generation, who have the opportunity to get credit cards and loans for the first time.
Those 18 and 19-year-olds asking for advice from the charity had an average of £2,254 in unsecured debt.
The breakdown showed that the average owed on personal loans was £2,610, on overdrafts it was £671, and the outstanding amount on credit cards was typically £898.
However, this age group still only make up a small proportion of the 186,000 people who were counselled by the charity last year. The typical caller is aged between 40 and 44.