Financial complaints surge again says ombudsman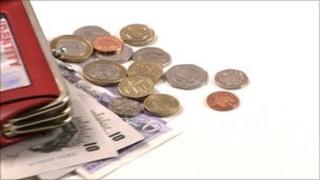 Complaints about the mis-selling of payment protection insurance have deluged the Financial Ombudsman Service (FOS).
The FOS, which deals with unresolved issues between customers and financial institutions, said it received 149,925 new complaints in the first half of the year.
This was 54% more than in the previous six months.
Nearly two-thirds of the new complaints, 98,632, were about PPI.
"This period coincided with the time when most of the High Street banks and some other financial businesses had put PPI complaints on hold, because of their legal challenge against the ombudsman service and Financial Services Authority," said Natalie Ceeney, the chief ombudsman.
"As a result, complaints in this period about PPI were harder fought and harder to resolve - particularly if we found in favour of a consumer."
Big banks
In 47% of cases during the first half of the year, the ombudsman found in favour of the consumer. This compared with 53% in the second half of 2010.
Four big banking groups and one credit card firm - Lloyds, Barclays, RBS, HSBC and MBNA - were each responsible for more than 10,000 complaints under all categories to reach the FOS.
They contributed just under half of all the new complaints lodged in the first half of the year.
Lloyds Banking Group, the UK's biggest, which includes the Bank of Scotland, was responsible for 37,696 complaints just on its own.
MBNA was not the only credit card bank that failed to satisfy initial complainants who then sought to take their gripe to the ombudsman.
Capital One and HFC also generated 10,000 PPI complaints between them.
Santander generated the most general banking and lending complaints, at 4,035.
Oliver Morgans, of Consumer Focus, said the banks should be ashamed of their failure to deal with PPI complaints fairly.
"There has been a massive surge in complaints about this issue with some banks showing a totally unacceptable uphold rate," he said.
"We expect the next set of FOS figures to show PPI complaints are being dealt with properly by banks without consumers needing to contact the Ombudsman," he added.