Asian children lack financial know-how, survey finds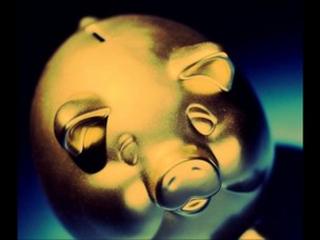 Most children in Asia receive pocket money, but their parents think their offspring lack basic financial knowledge, a new survey suggests.
The survey of more than 3,500 parents across the region found only 13% felt their children had adequate money management skills.
Just over half said their children would ask for cash when they needed it.
And one in four parents said that they did not hesitate to give their children extra money when they asked for it.
"Children in Asia are growing up in families with more disposable income than they had previously and there is now a growing interest in and need for financial literacy skills for children," said Barry Stowe, chief executive of Prudential Corporation Asia, which commissioned the survey.
While the survey found that 59% of youngsters across the region saved at least part of their pocket money, around half of parents felt their children were saving only because they had been told to.
Fewer than one in 10 of parents said their children kept track of spending, although most said their kids understood money had to be earned.
As Asia's middle class expands, many parents are now able to afford to give their kids lifestyles unheard of in previous generations.
According to the Asian Development Bank, an additional three billion Asians could enjoy living standards similar to those in Europe today by 2050.
The survey was conducted by Oracle, which interviewed 3,504 parents with children aged seven to 12 in Hong Kong, Indonesia, Malaysia, Philippines, Singapore, Thailand and Vietnam.