Pension saving continues to drop, ONS says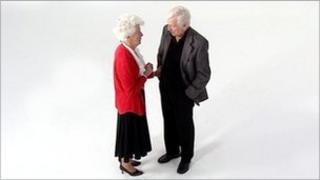 The number of people actively saving in company pension schemes in the private sector has almost halved since 1991.
The Office for National Statistics (ONS) said the number dropped from 6.3 million in 1991 to 3.2 million in 2009.
The figures cover both final-salary and defined contribution schemes.
The drop would have been even steeper but for the pension schemes of some organisations, such as the Post Office and the BBC, being reclassified to the private sector in 2000.
The figures, derived from the 2009 Occupational Pension Schemes Survey (OPSS), underline the extent to which pensions provided by companies have declined in the private sector.
Lower contributions
Within company schemes, the inadequacy of defined contribution (DC) versions is highlighted by the much lower level of contributions paid in by both staff and employers.
This is compared with the contributions made to traditional final-salary or defined benefit (DB) schemes.
"The 2009 OPSS found that the average total contribution rate (employee plus employer contributions) for private sector DB occupational pension schemes was 21.7%, while for DC schemes it was 9.3%," the ONS said.
It explained that the difference was mainly due to markedly lower contributions from employers.
"In 2009, the average employer contribution rate for private sector DB occupational pension schemes was 16.5% of salary," the ONS said.
"This compares with an average contribution rate of 6.4% for DC schemes," it added.
Personal pensions
The ONS said the recession of 2008 led to a fall in the value of contributions paid by individuals and employers to their personal and stakeholder pensions.
These are provided directly by a pension company, such as an insurance firm.
The ONS said total contributions to these forms of pension saving, including from employers, fell from £20.9bn in 2007-08 to £18.7bn in 2009-10.
The fall was due mainly to fewer individuals paying in, with their contributions dropping from £10.2bn in 2007-08 to £8bn in 2009-10.
Darren Philp, of the National Association of Pension Funds (NAPF), said: "These trends reflect the current state of the economy and the impact this is having on UK households."
"The auto-enrolment reforms being introduced from next year are likely to result in 5 to 9 million people starting to save into a pension or save more," he added.
Michelle Mitchell, of Age UK, said the fall in personal pension contributions was extremely worrying.
"The roll-out of automatic enrolment into a workplace pension, starting next year will help as most employees will have the right to a pension contribution from their employer," she said.