China renews Google's licence to operate local website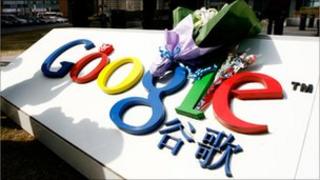 The Chinese government has renewed Google's licence to continue operating its local website in the country.
China regulates content on the internet through licensing and oversight of internet companies.
Last year Google started redirecting Chinese users to its Hong Kong website, citing concerns over censorship and hacking.
The search giant has since been losing market share in the biggest internet market in the world.
Regulators renewed Google's licence for another year.
Google's relationship with the Chinese government soured in January 2010 when it said it would no longer censor Chinese search results, leading to its move to Hong Kong.
Authorities in China censor many sites popular outside the country, such as Google's YouTube video site, social networking site Facebook and microblogging site Twitter.
Domestic Chinese internet companies, such as search firm Baidu, are the market leaders in China.
However, Google continues to do business in China earning revenue from Chinese advertisers eager to reach customers abroad.