Mortgage deals increase but deposits remain high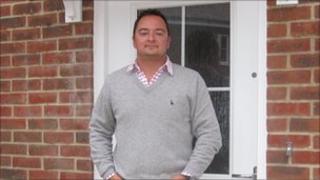 The number of mortgage deals available has returned to the level of early 2008, before the banking crisis reached its peak.
Of the 2,557 mortgage types on offer, 64% require at least a 20% deposit and only 2% need a deposit of 5% or less.
Mortgage rationing in the past few years has led to home sales falling by more than half.
Moneyfacts, which compiled the figures, said lending to people with small deposits was still very restricted.
"While the number of deals for borrowers with a 5% deposit or less has increased, the majority require a guarantor to qualify or are from lenders which offer restricted lending," said Michelle Slade of Moneyfacts.
"First-time buyers still really need at least a 10% deposit before they can find any real mortgage options."
She said lenders were worried about borrowers defaulting if interest rates rose, and were concentrating their lending on people who could put down at least a 25% deposit.
Shocked and embarrassed
Severe mortgage rationing has been in place since 2008, when banks and building societies decided to restrict their lending because of the financial crisis.
The knock-on effect has been that people who would normally be regarded as highly creditworthy have been having problems obtaining a loan to buy a home.
Earlier this year, Stephen Beechcroft-Kay, a pilot with British Airways, bought a house in the Hampshire town of Liphook.
His purchase nearly fell though because it took so long to find a lender willing to give him an 85% mortgage, at three times his salary.
"It took three months, it was a big surprise. I had been through the experience before and it had been a piece of cake. [This time] it took a long time, even with my mortgage broker's contacts," said Mr Beechcroft-Kay.
The problem was that lenders were fussy about the variability of his earnings, which are made up of a basic salary plus flight pay, which depends on how many hours he flies, and a subsistence allowance.
Mr Beechcroft-Kay said that lenders found this salary structure too hard to understand.
"Ten years ago it wasn't that complicated to comprehend and it seemed pretty straightforward to my lender then, but this time it seemed a bit more difficult to master," he added.
Despite a clean credit history, several lenders rejected his loan application until he finally found a loan from the Nationwide.
"I was being turned down, it was a shock and it was embarrassing. Previously my mortgage was all agreed in six days or so, this was three months and it was a bit of a problem," he said.
"I nearly lost the purchase of this house as a result. Fortunately, the house developer was very patient," he added.