Saab's demise seems inevitable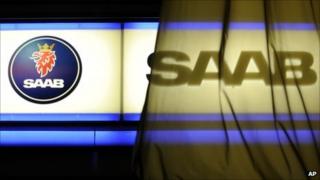 With its application for protection from its creditors rejected by a Swedish court and trade unions saying they might demand that Saab is declared bankrupt within days, it seems clear that liquidation will be the next step.
Efforts to secure fresh investment in the company have simply taken too long. Meanwhile, debts have spiralled while car sales have plunged, leaving Saab's owner, Swedish Automobile, and its chief executive Victor Muller with few options.
One consequence could be the loss of 3,700 jobs at the Saab factory in Trollhaettan, a remote town with limited alternative employment possibilities.
"It's sad and I am sorry," says Tom Muller, analyst with Theodoor Gilissen in Amsterdam. "They are nice cars and nobody ever said they weren't nice cars."
Saab's 800 suppliers also stand to lose the 150m euros ($210m; £131m) it is owed for deliveries made in recent months.
In addition, they may have to adjust to the loss of Saab's business, so hundreds - if not thousands - of jobs could be at risk in the supply industry, too.
Some of the slack might be picked up by carmakers elsewhere, given a recent rebound in car sales that has injected fresh optimism into a global motor industry that has been struggling during the last few years.
Beyond its financial difficulties, Saab has been up against a fundamental problem. Not enough people want to buy its cars.
Last year, Saab sold just 30,000 cars; this year, even fewer. So it is falling far short of the 120,000 it would need to sell to break even according to the business plan hammered out by Swedish Automobile's chief executive Victor Muller.
Mr Muller's sales target might seem lofty compared with his company's actual performance, though compared with the rest of the industry, it is modest.
Elsewhere in the sector, it is widely believed that a carmaker must sell more than 200,000 cars per year to remain healthy.
Chinese investors
With demand for Saab's cars dwindling and with concerns about the Swedish factory's ability to keep up production, most potential investors have been steering clear of the company.
In recent months, Mr Muller has been striking deals with several Chinese companies to sell minority stakes in Saab, although the discussions have been complex and some of the deals have subsequently unravelled, with others remaining in doubt.
One reason for this is that regulatory approval has been slow coming, not only in Sweden, but in China too, where the situation appears particularly complex.
"Questions are being asked about the deals struck in China, given the regulatory hurdles erected by the Chinese government, particularly in the face of slowing market growth and the National Development and Reform Commission's (NDRC) protection of the market," observes Mr Fletcher, referring to China's strategic decision to favour large, dominant carmakers over small independent ones.
"Even if these deals are approved, it could take many months or even years before a final decision is reached, time that Saab does not have."
Mr Muller has also been trying to get his former business partner, the Russian banker Vladimir Antonov, on board as an investor.
But this, too, has proved awkward, as both the Swedish debt office, which guarantees a 499m-euro loan from the European Investment Bank (EIB), and the bank itself have been slow and reluctant to approve his involvement.
Brand name
It might seem odd that Saab is in difficulty, given that Mr Muller secured such a large loan from the EIB when his company bought Saab in January 2010.
But that loan was earmarked for 80 pre-determined engineering projects, with tranches being paid out only if Saab met certain performance targets.
Most of these funds remain frozen, another reason why Saab has been struggling to push forward.
Swedish Automobile still owns the Saab assets, however, and it has been trying to sell those on a lease-back basis, thus raising funds this way.
But this solution is also still in the air, suggesting that the whole saga may well have a sorry ending, with the liquidation of the company now a distinct possibility.
If it comes to that, even control of the Saab marque will be questioned.
The badge is jointly owned with the fighter jet company Saab Aerospace, which says Swedish Automobile cannot make any changes without its approval.
"They cannot sell the brand or use it on anything but cars," a Saab Aerospace spokesman explains, declining to comment on what the defence group would do if the Saab car firm were to be liquidated.