Innovation key to UK prosperity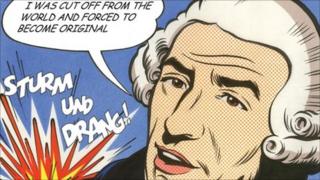 The world is changing at a faster pace than ever.
Businesses have shorter and shorter life spans, as they are overtaken or bought out by their rivals.
Cities that prospered during the industrial revolution have shrunk.
And many jobs, especially those in manufacturing and secretarial work, have disappeared.
This change can be painful, especially during hard economic times, but it is unavoidable.
Unless Britain can keep pace with that change, we are at risk of losing jobs and seeing wages fall.
Something new
That is why so many economists and business commentators talk about the importance of innovation.
Innovation is used in so many different contexts that it can be hard to pin down what it means, but it is critically important to the future of our economy.
Innovation just means doing something new, which is better than what we were doing before, and that makes money.
If we do not develop new products and types of activity, we will not create new jobs to replace those that are lost by the constant pressures from around the world.
Support and ideas
People often ask why Britain does not have a big technology company such as Google, Facebook or Microsoft - all from the USA - or manufacturing giants like BMW or Siemens in Germany.
The answer is not that Britain lacks talented or ambitious people. We have one of the most highly educated workforces in the world, and we attract talented people from around the world.
The real problem is that our inventors, entrepreneurs, academics and financiers do not work together often enough, and in the right ways.
In innovation hotspots such as Silicon Valley, people who have good ideas can easily find the support they need to turn them into world class businesses.
They pick up ideas from nearby universities, they get funding from local investors, and as a result they turn good ideas into global businesses, and create thousands of jobs.
Britain has all the ingredients - world class universities, global banks - to do the same, but they do not work together in quite the same way.
The closure of a huge pharmaceutical research centre in Sandwich by Pfizer, costing thousands of jobs, prompted a lot of soul searching about the UK economy.
If a hi-tech research facility developing cutting edge technologies is not safe, then what parts of the UK economy are?
In that case, the problem was not the skills of the UK workforce nor the business environment; it was that the Pfizer plant was isolated from the other organisations it needed to work with.
In the future, we can expect to see more facilities such as the research park that GlaxoSmithKline is developing in Stevenage.
This site will allow universities and small businesses to work together with huge pharmaceutical firms, sharing ideas and developing new, world-leading treatments.
It is the collaboration between lots of different organisations, both public and private, that makes innovation happen.
Maintaining living standards
To get the economy going again, Britain needs to focus much more on this type of collaboration.
The problem is not with Britain's economic assets, but with how we use them.
The government must look at the different ways it spends money on science and innovation, and make sure all of them work together properly.
Without these sort of changes, there is no way we can get more people into work while maintaining our living standards.
Andrew Sissons is a researcher at the Big Innovation Centre, an initiative from The Work Foundation and Lancaster University.