National Express buys US school bus service for $200m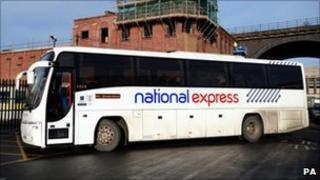 UK transport group National Express has bought Petermann Partners - the fifth largest provider of student bus services in the US - for $200m (£127m).
Petermann is based in Ohio, where it is the market leader.
It has further operations across 10 states in the Midwest, West and Southwest US.
National Express is already the second largest private school bus operator in the US.
In a statement, National Express chief executive Dean Finch said the Petermann business was a "great strategic fit for our existing (US) school bus business".
"This is an important step in delivering our strategy of growth in North America," he added.
In the UK, National Express operates bus and coach services, and also runs two rail franchises - C2C and National Express East Anglia.
Outside the UK, as well as its operations in North America, it also runs bus and coach services in Spain.