Thomson alters its flight adverts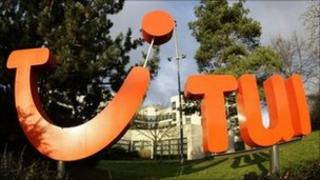 Thomson has changed the way it promotes some flight deals following an investigation by BBC News.
The firm, owned by the UK's largest travel group, TUI Travel, ran an advert suggesting that there were only a few seats left on a flight.
However, it then released more seats offering them at a lower price.
Thomson said it had now put an additional message on its booking page to provide a fuller explanation about the way seats are priced.
'Misled'
Mike O'Keeffe, a businessman from Bristol, contacted BBC News because he believed he was misled when buying flights to Florida through Thomson.
He made the purchase quickly after seeing a message on the website that said, "hurry only three seats left". The next day more seats were available and they soon dropped in price.
The consumers' association Which? said it believed the company had broken consumer protection regulations because Mr O'Keeffe was forced into making a decision based on false information.
TUI Travel claimed such a practice was common within the industry.
But now it has decided to add a panel to the booking page, explaining the pricing policy.
"We have reviewed the messaging used on our flight-only websites to clarify that the number of seats available are aligned to a specific duration," a spokesman said.
"There will be occasions when we may amend the number of seats on offer for specific durations, so have also included this information in the revised messaging.
"The revised messaging avoids the element of mis-interpretation. We are always keen to make our booking systems as clear as possible."