Is the power of attorney working?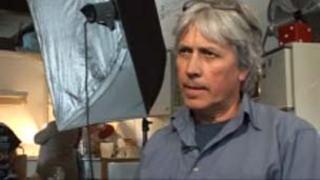 For families with a loved one suffering from dementia, managing their financial affairs can be complicated.
That's why many are advised to draw up lasting powers of attorney.
The legal tool allows someone to choose other people who they want to make decisions on their behalf when they can no longer do so.
But according to the Alzheimer's Society, problems with how banks deal with powers of attorney are growing, and that's causing added distress to sufferers and their families.
Wrong address
The last year has been very stressful for Paul King and his family. The photographer from London registered the power of attorney over his mother's financial affairs after she began suffering from dementia, but he's faced a battle trying to make her banks deal with him instead of her.
The Halifax wrote to him on three occasions at his mother's address but he didn't receive any of the letters. Santander acknowledged a year ago that he was the attorney, but in July they sent the online banking application to his mother's address.
''I found parts of the document, with the PIN missing so now I can't access her account and have to start over again," says Mr King.
Then he noticed a £6,000 withdrawal on a Barclays account
''I asked mum what had happened - she didn't remember," he says.
"But she'd been in to withdraw cash and they had persuaded her to move it to a different account she'd forgotten about.
"They failed to notify me - all I saw was a £6,000 withdrawal, I can't look after her accounts or her finances if I don't know what's going on.''
Barclays, Santander and Halifax have now told us they only have older, unregistered versions of the enduring power of attorney document on file which is why Mr King wasn't given full access.
But he is adamant that he gave the banks all the correct files a year ago. The banks say they will be contacting him to resolve the issue.
'Full authority'
Enduring powers of attorney have now been replaced by lasting powers of attorney. For full legal weight they need to be registered with the Office of the Public Guardian.
''They have full authority of statute and banks should be respecting that authority and dealing with attorneys in the same way that they deal with a normal customer,'' says Andrew Kidd, a lawyer at Silverman Sherliker.
Although the Alzheimer's Society still recommends that people do draw up lasting powers of attorney, it's concerned about the confusion that surrounds them.
''Calls to our helpline about problems with lasting powers of attorney are going up week on week," says its spokeswoman Hannah Clack.
"It's outrageous as we know this is really unfair, it's an extra kick in the teeth when they don't need it.
"All banks and all financial institutions need to get on board, they need to be geared up to tackle this challenge and make sure they have the systems in place to be part of the solution and not part of the problem.''
'Good practice'
Eric Leenders from the British Bankers' Association said the industry was already working on a code of practice.
"We are working with the Alzheimer's Society, with Age UK, with the Law Society, the Office of the Public Guardian and others to make sure that there is good practice across the industry," he says.
"[This will be] supplemented by a brochure explaining to customers and staff alike the differences between different powers of attorney, and with banks themselves providing helpline access for their branch staff because it's not something branch staff see every day."
Paul King wants the procedures in dealing with powers of attorney to be made much clearer, to stop other families facing the same stressful experience.
The Office of the Public Guardian advises that if bank branches don't accept power of attorneys the issue should be taken to head office. If that does not work, the case can be referred to the financial ombudsman who can help resolve individual complaints.