French Connection sees profits and revenues rise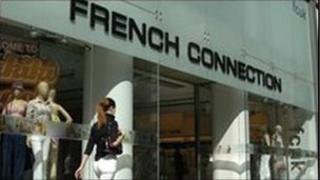 The fashion retailer French Connection has reported a rise in profits and says it sees "great opportunities" for the business.
Pre-tax profits for the six months to the end of July were £0.7m, up from £0.2m for the same period in 2010.
The company said its UK business benefited from a "feel-good factor" in April, thanks to good weather, bank holidays and the royal wedding.
It also said it had a "very good" summer sale period.
Revenues were up 7% to £102.8m.
French Connection's chairman and chief executive, Stephen Marks, said profit margins had been lower than last year because of higher input costs and the rise in VAT, but that the company was not expecting any further erosion of margins.
He said he saw opportunities in both franchising and licensing, with good growth prospects in developing markets including China, Russia, India and Turkey.