Lloyds Banking Group finance director to leave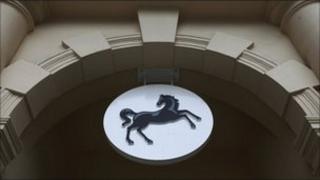 Lloyds Banking Group finance director Tim Tookey is to leave the bank in February to join insurer Friends Life.
He is the latest senior manager to leave since chief executive Antonio Horta-Osorio arrived from Santander's UK operation earlier this year.
Mr Tookey's departure follows that of the head of Lloyds retail banking, Helen Weir, and the boss of the insurance division, Archie Kane.
Lloyds, which is 41%-owned by the taxpayer, is looking for his successor.
Mr Tookey was formerly a finance director at Prudential before joining Lloyds in 2006. He will be joining Friends Life, a division of the insurance vehicle Resolution.
He said in a statement: "I am pleased to have played a part in defining the next stage of the strategy which I fully endorse as the right one to release the group's potential."
Mr Horta-Osorio said he had brought "valuable insight and experience" to the group.