Moshi Monsters: Creator Mind Candy suffers growing pains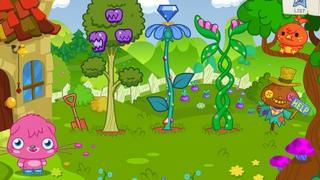 Each week we ask high-profile technology decision-makers three questions.
This week it is Toby Moore, chief technology officer (CTO) of Mind Candy.
Mind Candy is the online games developer and media company behind the 50m-strong online global kids community Moshi Monsters. The company has about 100 employees based in the heart of London's Silicon Roundabout and has projected upwards of $100m in total gross retail sales of all Moshi Monsters-related products in 2011.
What's your biggest technology problem right now?
At the moment it's around scaling the development teams, and all of the development processes, while trying to remain lean and agile and responsive as a company.
We've got so much ambition, and it's really essential that we remain focused on putting as many new features and products out as possible.
That's the biggest thing we're struggling with.
We're going from a one-product company to multiple products. The heart of our success has been being very agile and lean, so if we lose that then we risk damaging what's made us successful so far.
What's the next big tech thing in your industry?
I kind of struggled with this a little bit because we've gone from a web company to a games company, and now we've become a kind of toy, entertainment, games, online media company. We kind of span a number of industries at the moment.
I think really the next big thing is still just the industry disrupting every industry that hasn't already been disrupted.
It's amazing to us every time we move into a new area, and start working with companies in that area, how little they know about the internet and how much they could use deep analytics, deep insights and big data to understand their audience. It's very natural and native to us.
So I think the next big thing really is this continuance of the internet and big data and analytics disrupting all of the industries that have yet to be changed.
What's the biggest technology mistake you've ever made - either at work or in your own life?
The biggest mistake is actually around management of development staff.
Early on I tried to get a lot of the engineers, some of the best engineers we have, to move up into management roles. It didn't work at all basically.
They're the best developers and they love developing stuff so, in hindsight, why would you get your absolute best engineers and take them away from building games and make them manage?
At the time it seemed like a good idea as it's the kind of career path I've followed. In hindsight it was a massive mistake.