Deloitte Touche sued for $7.6bn in mortgage fraud case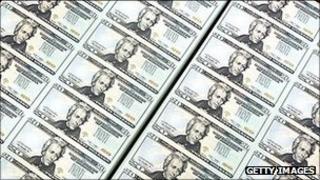 Giant accounting and consulting firm Deloitte Touche Tohmatsu has been accused of failing to detect fraud during audits of a mortgage firm which failed during the US housing crash.
A trust overseeing now-defunct Taylor, Bean & Whitaker (TBW), and one of the company's subsidiaries, have filed complaints in a Florida court.
They are claiming a combined $7.6bn (£4.9bn) in losses.
TBW shut down after federal agents raided its headquarters in August 2009.
Deloitte spokesman Jonathan Gandal said the firm rejected the court claims, and that they were "utterly without merit".
'Red flags'
The fraud at Ocala-based TBW began in 2002 and continued until its collapse two years ago.
Seven TBW executives were convicted of federal criminal charges, with former chairman Lee B Farkas sentenced to 30 years in jail.
The lawsuits claim Deloitte's certifications of the TBW books were essential in giving it the appearance of a legitimate mortgage business.
However the lawsuits say TBW was selling false or highly overvalued mortgages, mis-stating its liabilities and hiding overdrawn bank accounts.
"They [Deloitte Touche Tohmatsu] certainly did not do their job," said attorney Steven Thomas, who represents those suing Deloitte.
"This is one of those cases where the red flags are staring you in the face, and you've got to do a lot, and they did not."