NBNK bids £1.5bn for Lloyds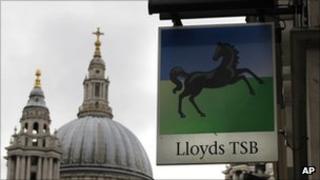 I have learned that NBNK, the stock-market group set up to buy banks, will at midday today submit a bid of around £1.5bn to acquire the 632 bank branches and £36bn of deposits that Lloyds is being forced to sell by the European Commission.
As I understand it, NBNK will be the only bidder to make a proper offer by what was supposed to be a deadline. That said, Lloyds is taking a "flexible" view of the bidding process, according to a banker, and will not eliminate the two other potential bidders from the auction.
These two other potential bidders are Co-Operative Financial Services, owner of Co-Op Bank and Britannia Building Society, and Sun Capital, a US investment firm. Lloyds had discussions with Sun Capital's UK director, Edward Spencer-Churchill, son of the Duke of Marlborough, in the past couple of days.
A banker said: "Lloyds needs some competitive tension in this process, to maximise the price it ultimately receives for these assets. So it can't and won't tell the Co-Op and Sun to hop off".
I have also learned that NBNK will exercise the option to buy fewer mortgages and other loans than were originally on offer - because the freezing of bank funding markets has made it all-but impossible for any bidder to borrow on the market to finance the larger portfolio of loans.
So NBNK would be buying around £36bn of deposits and roughly £47bn of mortgages and loans, down from £70bn of mortgages and loans originally put up for sale. By the time of completion, there may be more deposits available to the new owner, via the IF business, and some mortgages should have been repaid.
If Lloyds were to sell at around £1.5bn, that would crystallise a loss for Lloyds of around £700m - because the business being sold has a book value of about £2.2bn.
That would be a loss for taxpayers, which own 41% of Lloyds.
However an offer of £1.5bn for the business that Lloyds has nicknamed Verde would represent a modest premium relative to the ratio between Lloyds own stock-market value and the book value of its net assets. In City jargon, NBNK would be offering 0.7 times book value, compared to Lloyds' current 0.6 time price-to-book market value.
Lloyds' board may therefore find it hard to reject the offer as grossly inadequate.
NBNK, chaired by Lord Levene and run by Gary Hoffman, is significantly more advanced than rival bidders in respect of raising finance for the takeover and making the technological preparations to manage the millions of Lloyds customer accounts being transferred.
However Lloyds will not tell its shareholders till the end of the year which of three bidders is the preferred bidder. If in the end Lloyds does not believe any of the bidders are offering enough - which is possible given that recent stock-market turmoil has depressed the market price of all banks - it retains the option of either delaying the auction or opting for a stock-market flotation of Verde.
Under the terms of the forced sale imposed by the European Commission, Lloyds has till the end of 2013 to complete the sale of Verde.