Japan retail sales in surprise August slide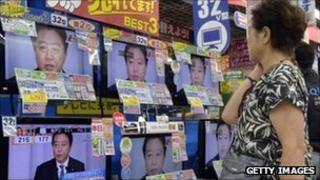 Retail sales in Japan registered a surprisingly sharp fall in August as a post-earthquake rebound petered out.
Sales fell 2.7% versus a year ago, a much sharper decline than the 0.6% rate expected by markets.
It ends two months of rising sales during which the Japanese economy appeared to be returning to normality after the natural disaster in March.
The disappointing result mirrors a similar downturn in consumer spending and sentiment in the US and Europe.
On a seasonally-adjusted basis, August sales fell 1.7% from July, which were themselves down a revised 0.3% from the month before.
Wholesalers meanwhile continued to do well, according to the data from the Ministry of Economy, Trade and Industry.
The volume of wholesale transactions accelerated to a year-on-year rate of 5.6% in the month.